Mobile and web apps are in huge demand, and most people use apps instead of websites to book or buy various services and products these days. Developers use many platforms and technologies for creating such apps. Usually, brands hire developers to make apps for leading smartphone platforms like Android and iOS. Developers seek technologies and frameworks that enable them to develop apps for multiple platforms with minimal coding and hassles. That is why React Native development is in vogue.
The basics of React native
React Native is a Facebook platform tailor-made for developers looking for flexible, versatile cross-platform app development frameworks. It is based on JavaScript, and using it; developers create compelling and feature-laden apps for iOS and Android. Facebook has used React Native for setting up many of its applications, including the Marketplace. In the early stage, React Native supported only iOS, and in late 2015, support for Android was added. The Facebook team keeps on working to enhance its efficacy and performance.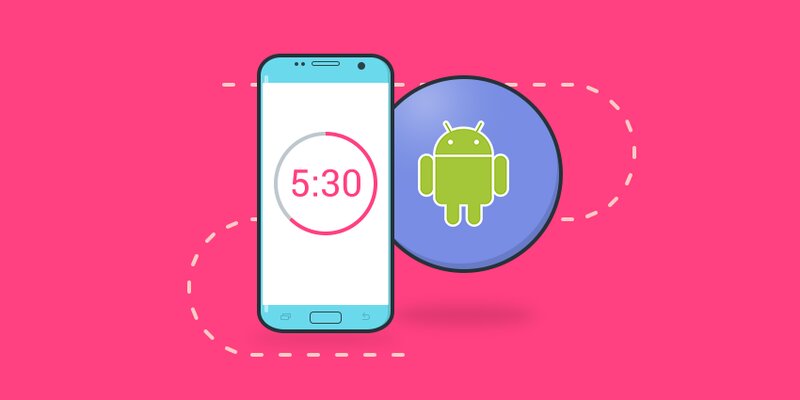 Why opt for React Native development?
It is not without reason that so many brands are opting for React native app development services. Choosing this platform brings a number of advantages that are hard to overlook.
Less coding– Since React Native is a cross-platform/hybrid app development platform, developers need to use fewer codes for developing apps. On average, it helps reduce the codebase by around 80% or more.
Speedy development cycle– React Native is imbued with a number of open-source libraries and pre-built modules. Owing to these, developers can create apps faster compared to other platforms. It is said to be faster than competing platforms like Swift.
Flexibility– Using this framework, developers can create apps for various platforms, OSes, and devices. For example, it is possible to create web apps using this platform.
JavaScript-based- The React Native platform does not rely on either HTML or CSS. It is JavaScript-based, and that aids in app development. JS also ensures speedy load time.
Support and resources- In the last few years, the online resources and community support for React Native platform have grown significantly, making things better for developers.
Hiring the right React native development entity
To ensure you get a functional and agile app based on the React Native platform, it is necessary to hire the right React native mobile app development company. There are several such contenders, and you must know the ways to assess the available options. It will be necessary to evaluate the contenders on some key metrics.
Knowing your requirements- Before you find a React native development agency and interact with it, you must know your requirements well. Do you need apps only for mobile OS platforms or also for the web? You should have a clear idea about the required app features. Then, the developers will be able to figure out if React native is apt for your needs or not.
Setting a budget- You have a budget for everything related to your brand. So, you must set a budget for hiring a React native development entity. It would be ideal if you do some homework and try to figure out the average cost of app development in your region. Keep a range for hiring the React native developer.
Checking the company profile- Before signing up for the services of a React native development agency, you have to assess its profile carefully. Check what type of clients it has worked for. It is prudent to select a company that has worked for some high-profile clients, hailing from diverse industries. It is even better if the company has any relevant industry certification to its credit.
Checking the Portfolio- How do you rely on a React native development agency if you do not check out the apps developed by it! You have to check out the apps developed by such agencies before hiring them. Test the apps for issues like agility, functionality, security, etc.
Client opinions-Any React native developers can make a tall claim about the services and app quality, etc. However, you will get the best feedback from its clients. Check out the social media profiles of such agencies to know client feedback.
Assessing the response- You have to check the kind of response you get from a React native development agency. A professional and reliable agency will not try to evade your queries, to begin with. In fact, such agencies are likely to offer you a consultation session, which can be face-to-face or video-based.
How to find a suitable React native developer?
There are many ways to locate and hire a suitable react-native agency, as it is.
You can perform a general online search with apt keywords pertaining to React native development. Use region and price range in your search terms to narrow down the results.
You may use popular job portals like Glassdoor, Monster, etc., to find React native developers.
Searching on professional networking websites and platforms Like Fiverr and LinkedIn can be useful in this regard. You can search online for upcoming and ongoing Conferences & Events.
Even in popular social networking sites like Instagram and Facebook, you can find React native development professionals.
You may make use of professional references to find suitable React native developers.
What type of React native developer do you want?
Not all React native developers are the same or operate in the same ways, as you will see.
Regional development agencies– You can hire a React Native development company operating in your region. This is actually the safest option as you will be able to contact the agency without issues at various stages of development.
Offshore development entities- For cost-cutting, you may want to outsource native app development to an offshore agency. To reduce the risk factor, ensure you check the service terms of the outsourcing entity before signing up for its service. You have to check the image and reputation of such agencies carefully.
Freelancing React Native developers- The third option is hiring a freelancing React Native developer. While React Native developers working as freelancers may offer you lower rates than reputed agencies, do not let price be the sole determining factor. There are veteran React Native developers offering top-notch services at rates lower than reputed agencies as well.
Things to assess when you hire a React Native developer
When you hire a React Native developer, certain things have to be assessed. Such a developer has to be proficient in JavaScript, HTML, and CSS-for sure. In-depth knowledge of JavaScript libraries like Backbone.Js and jQuery will be good. Additionally, if the developer is well-versed in front-end CSS frameworks such as Foundation and Bootstrap, it is even better. The veteran developers are also experts in debugging and error testing.
Wrapping up
React Native is a flexible and versatile platform for facilitating cross-platform app development. It has become a popular choice among developers and brands owing to its inherent features. However, you should be careful while comparing and assessing React Native development agencies. Analyzing your app requirements and budget is necessary, as is checking the feasibility of the available contenders.