Smartphones are people's go-to devices when accessing any content online. Due to its versatility, individuals find it best to utilize mobile devices like tablets and smartphones. This year, there are about 3.8 billion smartphone users in the world.
The convenience of mobile technology can also extend to the modern workplace. It offers a wide range of benefits for businesses. Although mobile technology has been around for a while, it is a new concept in the workplace. Therefore, there are still risks and loopholes that need to be improved.
However, mobile technology brings excellent business-critical solutions that help businesses of any size. It makes work accessible at all times and improves overall productivity in the workplace.
When it comes to adopting mobile technology in the workplace, small businesses are ahead of the game. According to AT&T, 85% of small businesses use smartphones to improve their employees' productivity. With mobile devices, employees can access any business-related materials anytime, which reduces hours in the office and saves more time.
If you haven't introduced mobile technology into your business strategy, take a look at the advantages mobile technology provides for your business. But, we have also included some disadvantages and how you can solve the issue to reduce risk to your business.
Benefits of Mobile Technology in Business
Why is mobile technology important? The simple answer would be convenience. But in business, mobile technology is more than being convenient. It has more to offer than giving employees the luxury of accessing work anywhere and anytime.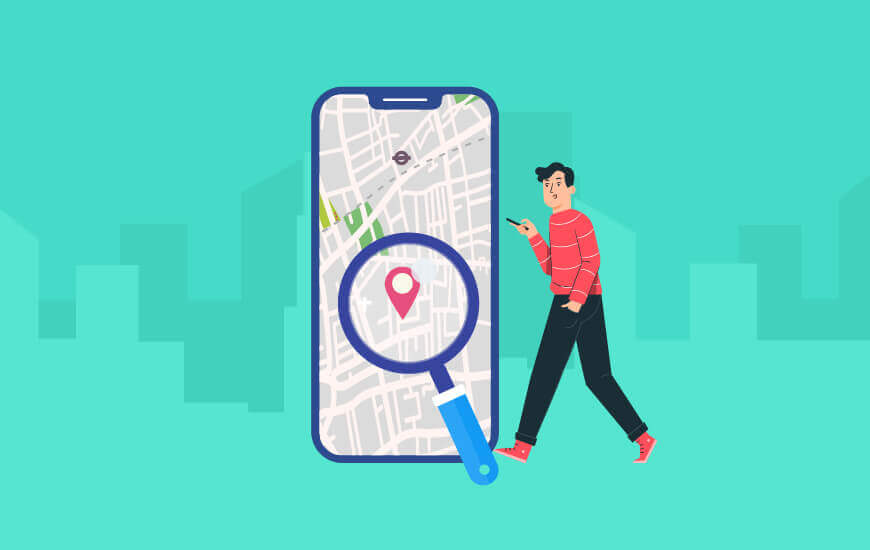 Better Communication
One important aspect that defines the success of a business is communication. Clear communication between employees, clients, and customers offers a better solution to problems and meets increasing demands. Poor communication can lead to unfinished projects, cancellations, negative feedback, and more.
For effective communication, technology like mobile devices can deliver the work for businesses. It allows employees to chat or call teammates and customers anytime or even anywhere they are. There is no need for delayed responses on a pending project, or customers don't have to wait for their queries to be answered.
There are plenty of mobile business apps that organizations can install to improve the communication process. Although they have a desktop version, installing the application into a mobile device gives employees the freedom to work and communicate even when out of the office.
Some business apps for mobile devices are Zoom, Slack, Microsoft Teams, and Skype.
Enhance Workplace Collaboration
Better communication leads to enhanced workplace collaboration. Collaboration can help teams finish their work on time or even beforehand. Furthermore, collaboration increases sales and brings positive benefits to both the business and employees.
Aside from mobile technology helping in communicating projects for better collaboration, it also creates a wireless and borderless opportunity to connect with others. Employees can access documents anytime and work on a project, all in real-time, to finish work.
Office 365 or Google Workspace offers real-time collaboration. Employees can access a file using their mobile device even during break time to edit or comment on it. Also, everyone can work on a single document at once.
Work Anywhere
Working from home or remote work provides a lot of advantages for both the employer and employees. It brings the chance to work with more talented and skilled workers all over the globe. Thanks to mobile devices, such an opportunity happened.
Some studies have shown that people who work from home or organizations that allow employees to work from home once a week are more productive. They don't have to be tied to their desk at all times, allowing them to relax and be more motivated to work.
Remote work reduces stress. Less stress in a work environment means better productivity and project accomplishments. Now that mobile devices have allowed organizations to hire remote workers or implement a once-a-week work-from-home policy, employees' morale is starting to boost.
Helps in Better Customer Experience
Every business knows the importance of improving its customer experience. They have seen the benefits it has provided to the success of their strategies and sales.
Businesses have seen the importance of mobile devices in the life of their customers. Therefore, meeting the demand of the target audience is crucial. Most searches are conducted using mobile devices, so businesses need to create websites compatible with any screen.
Furthermore, mobile apps are becoming part of everyone's daily life. Even businesses use mobile apps to manage their work. Creating mobile apps for your brand is also a better way to reach more customers.
Mobile technology allows customers to provide quick feedback, reviews, and concerns on a business. In return, organizations can act by finding solutions.
Mobile devices serve as a better communication method between the consumer and the business.
Faster Response Rate
Mobile technology improves the response rate of employees, which helps in customer experience and collaboration.
In the past, employees took time to respond as communication technology is limited to landline and email. But now, mobile devices make it possible for them to reach out anytime. Employees receive notifications immediately and give responses as fast as they can.
There are chat applications that teams can use to communicate with one another and with clients and customers.
Accessibility of Work
Digital transformation has been part of different industries. It moves businesses forward to a better future. One vital technological advancement organizations use is cloud computing.
This technology made it possible for businesses to store as many files as they need in a highly secure network. Furthermore, its accessibility makes it easy for employees to retrieve files and continue work anytime.
With mobile technology, you can access work on the cloud anywhere and anytime. All you need is an internet connection and login details to access files. As employees can continue their work anywhere, it accomplishes projects faster.
Improves Marketing Strategies
Digital marketing is the most popular form of marketing strategy in this day and age. Traditional marketing had its time, but now it's not as impactful as digital marketing.
One of the most effective online marketing strategies is mobile marketing. Advertisers use collected data to promote products and services via push notifications, SMS, emails, in-app, and more. Even beacon technology has a role to play with marketing via mobile devices.
Stores with beacon technology use Bluetooth connections to send promotions and discounts to mobile devices.
The data you collect from customers' mobile devices can help businesses create better marketing strategies for brand awareness and boost sales.
Saves Time and Money
Businesses find it best to cut back on expenses and save time. It not only helps organizations to increase revenue but also boosts morale and reduces the stress of employees.
Mobile technology made it possible for businesses to save time by allowing access to files, tools, and projects anytime and anywhere. Employees can share files, receive payments, confirm appointments and orders, and even communicate instantly.
When it comes to saving money, businesses utilizing mobile devices cut back on landline fees. They can call using mobile devices, text, or chat apps which are all cheaper.
Disadvantages of Mobile Technology
Of course, not every innovative technology comes with advantages only. Businesses will also encounter some cons that can limit their use. However, it is always good to know that the benefits of mobile technology in business outweigh the disadvantages present.
Cybersecurity Issues
One of the most common problems with mobile technology is cybersecurity risk. As businesses adapt to modern technology, cybercriminals find ways to catch up. The best way to combat mobile technology security risks is to use tools like antivirus software (e.g., ESET internet security, Bitdefender Family Pack, etc.), use strong passwords, and so on. Here is a cybersecurity checklist you can use to secure your business.
Additional Training
All new technology, software, and equipment require training. Organizations need to hire someone to train their employees, which is an additional expenditure.
Distraction
If employees can do anything on their mobile devices, they can't stay focused on their work. Organizations with no mobile technology policy can lead to misunderstanding, and more issues arise.
Conclusion
Mobile technology brings organizations forward. It finds the best and easiest solutions to solve problems inside the organization – increase sales, enhance productivity, better customer experience, and more. As consumers adapt to trends and the latest technology, businesses need to think ahead of the game to satisfy the demand of the changing work environment. If not, they might be left behind.