Ayurvedic cleansing will help you better prepare your body for the days ahead. Christmas is a beautiful time. However, such a common pre-Christmas fever often upsets our body, mind, and spirit. That is why it is important to take care of yourself on these levels, especially in the pre-Christmas period.
Ayurveda is knowledge about life
It provides specific solutions on what to do to enjoy good health and well-being for as long as possible. In the pre-Christmas period, we are busy, focused on consumerism or cleaning. The Christmas season is for many a time of family meetings at the lavishly laid tables, a time of laziness, followed by remorse and making New Year's resolutions. Most often, we promise ourselves a change in eating habits and greater physical activity. But why wait until New Year with it?
Why not start preparing your body for the holiday season and its New Year's promises right now? Now is the perfect time to slow down and get your body in order.

What is Ayurvedic Purification?
The concept of purification in Ayurveda is crucial. This process helps to remove toxins (Ama in Sanskrit) from the body, which in turn leads to better health, well-being, strength, immunity, and an increase in energy. The human body is extremely intelligent and hardworking. It has a natural self-cleaning ability.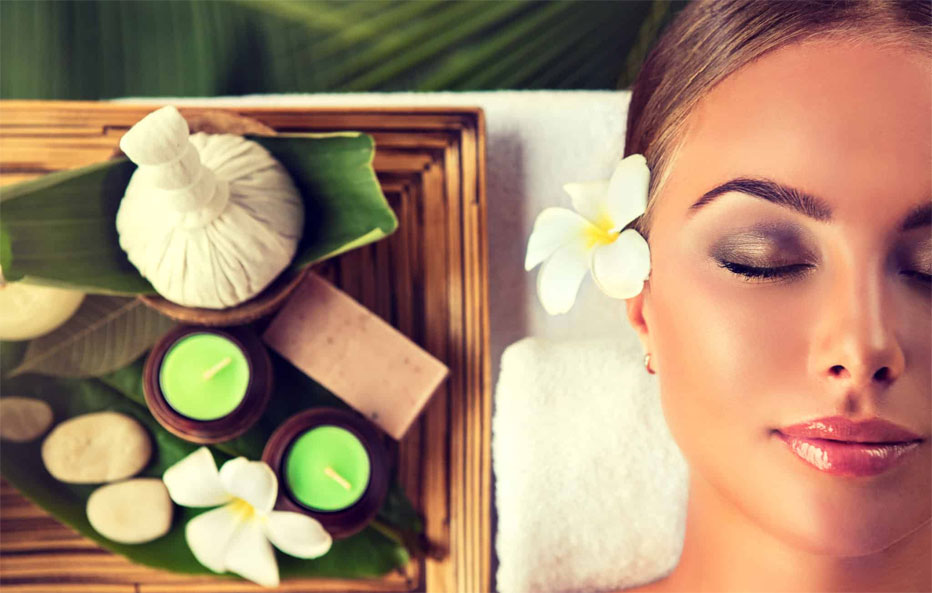 Every day he processes everything that we provide him – distinguishing what is good for him from what does not serve him. Almost every day we absorb toxins present, among others. in processed food, water, or air. By trying to "digest" everything, we accumulate a certain degree of toxicity, which over time can accumulate in the body, settle into tissues, affect our well-being, or threaten our health. By introducing the Ayurvedic cleansing process, we help our body eliminate everything toxic. Therefore, cleansing according to Ayurveda is nothing more than getting rid of toxins from the body.
The basis for avoiding the accumulation of toxins in the body is to maintain an adequate digestive fire (in Sanskrit referred to as Agni). When Agni is strong, your body can digest food efficiently without creating and storing toxins. And what to do when our body manifests excess toxins through, among others. lethargy, malaise, or low energy? The best solution to rebalancing is to use a detox to help you feel better during this holiday season.
There are many ways to effectively cleanse the body.
If you eat unhealthy daily and your table is dominated by highly processed, canned, or with chemical additives, removing it from the menu is a kind of detox.
What to eat for Ayurvedic cleansing?
Above all, eat foods that prevent toxins from building up in your body. Choose vegetarian foods that are light, warm, and cooked. Fresh soups, organic vegetables cooked with spices, and whole grains are perfect. Give up stimulants such as alcohol and cigarettes and eliminate sugar and meat from your diet.
Don't forget to drink lemon water and herbal infusions. 
You can also use the weekly all-in-one Ayurvedic cleansing by consuming the detoxifying kitchari food daily. it is a traditional Ayurvedic dish that aims to restore balance in the body.
There are many modifications to this dish, but the base is basic – basmati rice and mung beans (or red lentils). I suggest starting the day with a bowl of fresh fruit. However, for lunch and dinner, we eat a portion of kitchari that is appropriate for us.

Recipe for Kitchari
We prepare a fresh portion of the dish every day. This is important because, from the Ayurvedic point of view, only fresh food (up to 6 hours after preparation) preserves the prana, i.e. life energy. The given amounts of ingredients are examples, so adjust them to your needs.
Ingredients :

100 g basmati rice
70 g mung beans or red lentils
1/2 teaspoon of cumin (Roman cumin), turmeric, and coriander powder
A piece of ginger
1/2 teaspoon of salt
A pinch of pepper
Clarified butter (ghee)
Favorite vegetables, e.g. pumpkin, carrots, sweet potato
Rinse the rice and beans in cold water, pour fresh water over it, and leave it overnight. In the morning we pour out the water and rinse the rice and beans again. Fry the cumin, turmeric, and coriander in the clarified butter. When the spices get the right flavor, add rice with beans, vegetables, and ginger.
Pour boiling water over everything. During cooking, top up the water level so that the mung dal has had time to fall apart. The consistency of the dish should resemble risotto. Just before serving, add the clarified butter.

Remember to eat at regular times, drink plenty of water, and drink herbal infusions. Using a detox before Christmas will not only have a positive effect on the digestive system but also improve the condition of the skin, hair, and nails. First of all, you will feel light and get rid of toxins from your body. A recipe for kitchari is worth having at hand .. maybe it will be useful after the festive feast
Author Bio
Sumiya Sha is the author of the Healthnhow. She tried out lots of medical experiments. and she has given the review for most of the best home remedies for headaches, burning stomach, etc. She also explained the medical benefits of foods that she tried out. She invigorates her readers to share their ideas and fact too about that.

Summary
Article Name
Ayurvedic Cleansing – Organize Yourself Before Christmas
Description
Ayurvedic cleansing will help you better prepare your body for the days ahead. Christmas is a beautiful time. However, such a common pre-Christmas fever often upsets our body, mind, and spirit.
Author