Ramadan is the ninth month of the Islamic calendar, and it is a period when Muslims worldwide will fast during daylight hours. Ramadan is observed by fasting from dawn to dark, and it is seen as a time of prayer, spiritual meditation, and charitable giving among the Muslim community. It's also about spending quality time with family and friends, and it's customary to have one meal before sunrise and another after dusk to celebrate the holiday.
Ramadan, the auspicious month of fasting, has begun. This has a great significance in the Islamic religious and cultural legacy. Islam requires Muslims worldwide to abstain from eating and drinking throughout the day, and they break their fast at the sound of the evening prayer. It is at the festival of Eid that Ramadan comes to a close. During this time, people dress up in new clothing and set out to see family and friends.
This month is regarded as full of benefits, and the major event necessitates sending a present to your closest friends and family members.
Here is a selection of Ramadan gifts that will make this month even more memorable for your loved ones, no matter where they are located in the world.
What Are The Best Ramadan Gift Ideas For 2022?
Consider the following amazing gift ideas for the Ramadan holiday season and offer them to loved ones to make them feel extra special during Ramadan.
Flower arrangements
Chocolates
Fragrances and Perfumes
Fruit Basket
Delicious cake
Clothes
Mason Jars
Let's Have a Look At Them in Detail
When you sit down to think about gift alternatives that are appropriate for the occasion of Ramadan, what is the first thing that springs to mind is a flower bouquet? Isn't that right? Why? Because flowers are the most popular gift item and have a direct and strong relationship with positive feelings such as hope, love, caring, and compassion, all of which are associated with the festival of Ramadan, flowers are the most popular present item. Ramadan flower arrangements are one of the most popular Ramadan gift ideas for men and women. You can make it more personal by flower delivery from an online florist.
People who are stressed about time may find it difficult to make the appropriate choices for flowers and other presents. Chocolates are a practical gift option because of their broad likeability, especially prevalent among children and teens. Sending a gift of chocolates during the holy month of Ramadan is a wonderful way to convey the joy of friendship. Another excellent choice is to give a combination of chocolates and flowers, which demonstrates your care while also sending a beautiful message to someone special in your life.
Because fragrances include alcohol, most individuals refrain from using them throughout Ramadan. On the other hand, many fragrances are alcohol-free and have a very calming aroma, which is why they are so popular on the market. For your loved ones to be able to use these sorts of perfumes throughout the holy month of Ramadan, you may give them as gifts.
It is OK to give this perfume gift to everyone in your life, but it is especially appropriate to give it to men to fill their Ramadan month with a clean smell. You may get fragrances for your loved ones from an online gift store in Dubai at the lowest possible price and with a wide selection of possibilities.
Ramadan is often regarded as a period during which all those who fast attempt to purify their bodies and minds. They make an effort to avoid consuming harmful foods. During Iftar, which is a period when the fast is finally broken in the evening, you will most likely find a spread of dates, fruits, and other cold liquids on the table.
This Ramadan, you may send delectable gift baskets to friends and family in India! A beautiful, nutritious, and organic fruit basket will show your loved ones that you are thinking about them. While celebrating the month of Ramadan, your friends and family may enjoy this fruit spread while staying on a healthy diet.
Clothes And Accessories Are Available
Most individuals, particularly the younger generation, look forward to acquiring new clothes or jewelry around Eid. Some of the best Eid gift ideas might include traditional apparel and some of the more fashionable Eid outfits. You may also choose from various accessories, such as purses, wallets, belts, and hijabs.
As we all know, celebrations are incomplete without a cake, but in this case, we're talking about Ramadan presents. Is it a good idea to bring cake, or should you avoid it? It is unquestionably a wonderful idea to bring a scrumptious chocolate truffle cake with you to enjoy after the meal.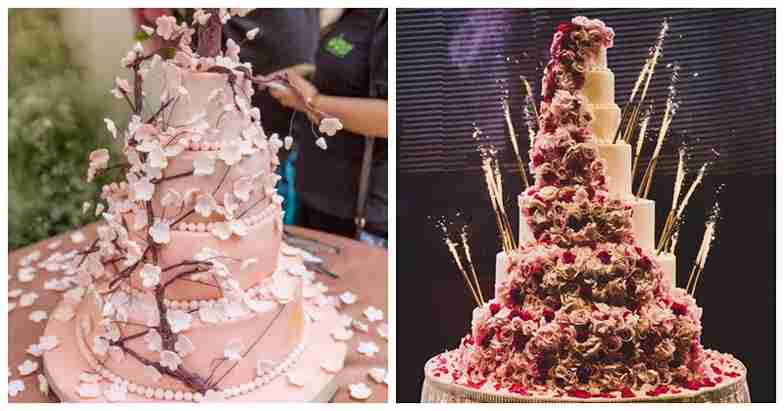 Rather than a simple cake prepared from scratch, you may purchase an after-iftar cake crafted just for the occasion from the flower, cake, and gift shop. Make your cake stand out from the rest of the Eid presents on display at the event by customizing it. This will make your cake much more memorable.
Purchase a custom-designed cake for your family and friends and plan for a party during Ramadan. It would be the most thoughtful present that you could choose for the Ramadan celebrations.
Using the most beautiful flowers to fill mason jars may improve the overall appearance of a room's interior design. By incorporating freshly cut flowers into the decor, you can elevate the atmosphere to a new level. Arrangements of flowers in a mason jar accentuate the festive atmosphere of Ramadan and infuse the surrounding environment with good sentiments.
The Final Point To Remember
Floral arrangements are nature's portrayal of human souls, according to some. Giving flower arrangements as a gift during the holy month of Ramadan is a kind way to commemorate the occasion. Visit Arabian Flora for the greatest floral gifting options, and let your charity shine brightly on those in need.
416 Flowers publish this article in order to give you information on the unique Ramadan gifts ideas.