Working for freelancer jobs in India has always become a real fascination in the contemporary scenario. With the massive technological development and most young employees finding different ways of income, freelancing has become an easy alternative to opt for. There are various organizations that is on a constant lookout for potential freelancers in different work domains, which shows that there is a lot of scope in India for freelancer jobs.
Although freelancing is not a permanent job role as traditional office-based jobs this has managed to gain popularity in the recent past due to few benefits that it offers, these are as follows:
Saves Time: This type of job helps an employee to save on time as this is a remote job and one is not bound with time. In such a form of employment, the businesses just expect candidates to finish work in time and obey deadlines.
Less Investment: Freelancer job has an additional benefit of least investment, what it means is that the candidate needs to just have his own laptop and a high-speed internet connection to take up the job and most of the time this expense is also bourn by the recruiter. This helps a potential candidate to set up his own arrangement to work for the client and have a good income form freelance work.
Less Travel: Travelling is a great hassle and most of us want to avoid traveling to work in the tight office schedules. All of us hate the morning and evening metro rush if you hate it to then yes, this is a bonus in freelancer jobs which one may avail. As the work is done from a remote location it's up to you that from where you take the assignments or interact with the client for the benefit of the business.
With this, we must also tell you the top 5 freelancer jobs that you may opt for to make a great career. These are as follows: –
Graphic Designer: Graphic Designers have gained and important place for the operations of the businesses. Most businesses need permanent and freelance graphic designers to make creatives and enhance the look of the promotional material. Graphics stay longer in the mind of the audience and hence most corporates and startups find the right candidates to offer permanent job roles and freelancer job roles in India.
Teacher: Being a teacher one may make a fabulous career in freelancing jobs. Most EdTech companies are looking for freelancer online teachers who have specialization in subjects. This is a new type of job role but most potential candidates are finding the right way to get into teaching freelancer jobs to find the best work opportunity in India.
Content Writer: Content writers also known as content developers is a great domain to work as a freelancer. Content is the lifeline of most companies as a different type of content is needed by different organizations and hence this field has various work opportunities under a single umbrella. You can make a career in promotional writing, white paper, technical writing, legal writing, etc.
Stylist: Stylist is a very popular job profile and most companies and designers look for good stylists to help them find the best style for their attire. These people mostly work on a freelance basis and add a real charm in the designer outfits.
Web Developer: Web developer or programmer is a highly paid freelance profession. Most candidates who are selected for this freelance job are great in making codes, know how to take scrums and create unique work so that his work credibility increases. This profession is usually taken-up by the professionals who have done B.Tech. in their graduation and have control over trending programming languages.
So, if you are the one looking to save time and earn a good income, then try for these top 5 freelance jobs in India and make a great career with freelancer jobs.
Summary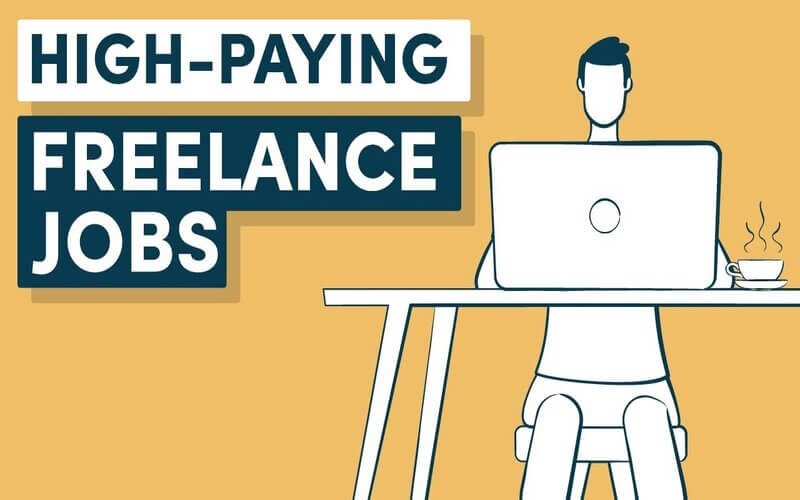 Article Name
5 Freelancer Jobs In India - Letsaskme
Description
Working for freelancer jobs in India has always become a real fascination in the contemporary scenario. With the massive technological development
Author
Publisher Name
Publisher Logo