It might feel like you're the only small business around these days, particularly with the events of 2020. However, you're in the company of a select group of other entrepreneurs. Approximately 31 million of them as of 2019. This means you can't sit on your laurels. Even if your product or service seems unique, others had the same idea. So, you need to put boots on the ground and promote your company in the physical and digital worlds. You require equipment that can make your online materials shine and draw attention. To help you with that, here are some tools that you can use to edit your business content.
Audio
Audio recordings should still encompass a large space in your business content. It might be guest appearances on podcasts or perhaps one that you host. In either case, you need everything to sound professional in order for people to be interested. The umms and errs have to be minimized. You can go with name-brand companies that sell high-end audio editing tools. However, those can cost high-end dollars. If you have the budget for it, this can be a great option. However, many companies do not have a huge budget for this. You want to look at open-source software packages like Audacity. These tend to be multi-platform packages with many of the tools needed to eliminate the chaff of podcasts.
Images
There are two pieces necessary to acquire top-notch images for your business content. One is a good camera application. If your smartphone or tablet has a standard one with low pixel counts, then you want to select another from your mobile app store. Whether it's free or not depends on your budget. After that, you need editing software to not only crop the image but to resize it to the desired measurements. You don't want anything too big or small. The latter is hard to see and the former takes up space. Built-in computer and smart device applications normally have basic editing programs for images. However, open-source programs like Irfanview can do more and do it for free. These business content tools allow you to set the image size to your desire or somewhere close. In some cases, they also give you an option to sharpen the image or change its color.
Video
Video is today's champion of visibility. Viewership of this form of electronic media grows 100 percent each year. It allows current and new customers to immerse themselves in your environment and be interested in what you have to offer. However, this is if your videos are high-quality presentations. You need to edit them for their speed, size, and content. You might also need to apply some effects to them. For instance, you may require an online video editor to rotate mp4's among a variety of tools to help adjust items recorded on your phone. Plenty of online companies can help you do this without causing too much confusion. They offer templates and equipment to make the needed changes. The result is a high-quality video that doesn't take up too much space.
Grammar & Punctuation
Proper grammar and punctuation are critical in your business content. Customers may accept a small burp in your audio or video. However, they won't tolerate bad spelling or poor punctuation regularly with your content. They may assume that laziness and incompetence also happen in daily business operations. There are three ways to get your writing as clear and error-free as possible. First, use a word processing program with spellcheck. There are many available options online to choose from. This locates the most common issues. Second, apply an online tool like Grammarly to run live checks on your work. This can help you catch any mistakes you may have initially missed. The third is to read everything when done. There's no better tool around than your own eyes. Peruse it slowly to see if it makes sense and if there's anything that needs to be clarified. You can also ask another person to read it after to ensure that your writing is excellent and nothing was missed.
Final Thoughts
You started your business with a plan and a dream. Fulfillment of that dream doesn't mean you stop planning. It means you need to update it as you grow and the industry changes. Hence, the reason why you need tools to help you edit your business content. Shop around for the applications that are easy to use and within your budget. If possible, see if companies that charge for their services offer free trials. This can help determine if it's worth the initial investment. Overall, keep going on your edits. Check every so often to see if anything needs to be changed. Clean business content maintains customers while creating new clients and profits.
Summary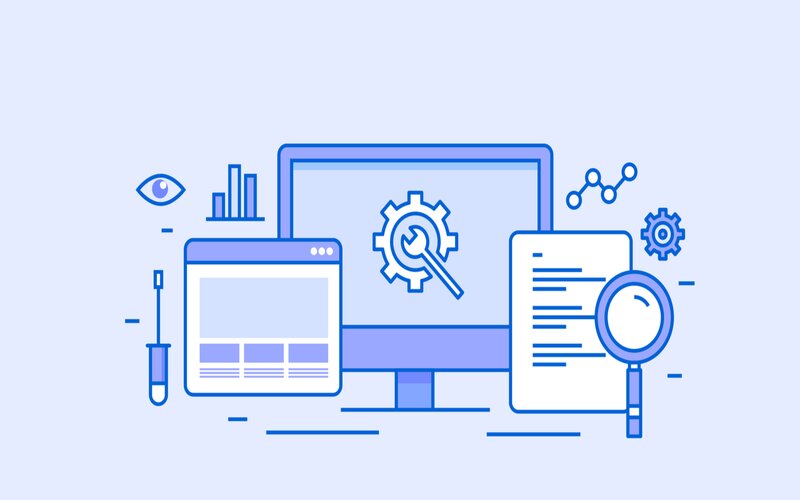 Article Name
Tech Tools That Can Help You Edit Your Business Content
Description
You require equipment that can make your online materials shine and draw attention. To help you with that, here are some tools that you can use to edit your business content.
Author