There are many reasons that make a website at the top of Google's search results. Google shows search results based on their algorithm designed to give the most relevant links and answers to every search query. Although there are more than 200 actual ranking factors that go into the algorithm, some of the general factors are:
1 Your medical website needs to be fast, mobile-friendly, and secure:
Website speed, security, and mobile-friendliness altogether are ranking factors. If your website is taking more than three seconds to load, then a majority of web visitors will hit the "back" button. Google knows this, and since google's goal is to serve the absolute best resources, they aren't going to put a slow website at the top. First, your website should be fast. Acc. to Google two seconds is the threshold, but they aim for under half a second. According to Google, 77% of smartphone owners have used their smartphones to find local health services in the previous six months, and 79% of them say they're more likely to visit again or share that website if it is user-friendly.
2 Use Quality Content on a Website
It is not only that your website needs to be fast, secure, and mobile-friendly, but it also needs to have pages of quality and relevant content. What is meant by quality content? Basically, quality content is content that genuinely helps to make your target audience's lives better. In layman's terms, you need content driven by your patients' needs and wants. You will require optimized content for each of consumers' medical micro-moments and you'll need a content calendar.
3 Do a detailed keyword research
Every keyword is different based on a specific practice. Google Keyword Planner is the best tool for keyword searching. Some Keyword Planner's suggestions for medical professions/facilities: "hospital," "doctors", "best hospitals" with the avg volume of monthly searches for these terms. There should be no keyword stuffing means you should not add your keywords without any relevance.
4 Use meta title & description
It is necessary to fill both sections in order to rank a website. If you have a WordPress medical website, you can install a plugin of Yoast SEO to edit meta titles and meta descriptions. One always recommends including your keywords in both your title tag and meta description, as well as add schema. Schema is a code that we add which gives Google more information about your page. Having schema markup on a website doesn't mean the site will automatically reach the top, this tag makes it easier for Google to interpret hence making it more likely to be included in the search results.
5 OFF Page Factors
Off-Page indicators include links to your site, social media traffic. These are two areas that can help in influencing Google search rankings. While social media is not a direct ranking factor, But it is one of your main priorities when it comes to OFF-Page SEO. The content found on a social media page can influence a patient's choice for a hospital or treatment center. Many people nowadays take social media reviews into account before visiting a hospital.
You have to ensure that your social profile is up to date and is relevant to your business so users can find and interact with you in a couple of ways.
Also for links, you have to make sure that spam links are hurting your healthcare SEO performance. You can use many link-building tools that are available on Google to check your existing link profile and analyze the live links. Are they all from a quality and from relevant sources? Or do many of them appear to be just spam links? Unregister spammy links to help clean up your link profile and improve your rank
6 Local Medical SEO
You should keep your GMB page ie Google My Business page optimized and fresh. If any patient needs treatment local and for them to get you, your hospital needs to be there at GMB
The group of 4 to 5 hospitals will appear above the organic google search results. On mobile, they are the only thing your patients will see while searching. The information listed here comes from your hospital's GMB page, that's why you should ensure the following information is accurate and available: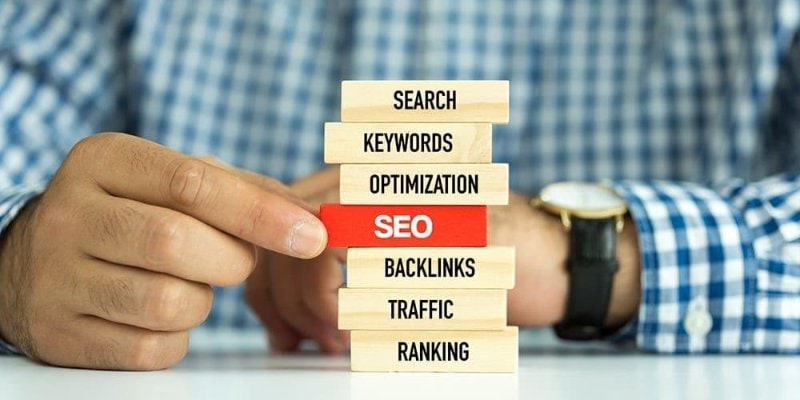 The business categories.

Your primary phone number.

The business description.

Your Working Hours

Your address or service area.

Google reviews of your business
The Final Conclusion:
Healthcare SEO doesn't require any Einstein to figure out that it is the key to getting a healthcare business at the top of Google's search results. One always needs a full diagnosis to get the full picture. That's why everyone recommends that always start your SEO journey with digital competitive analysis. This will compare the web presence of your website to the web presences of your top competitors and will figure out all opportunities that you are missing.