For digital marketing, SEO is one of the most significant factors that increase the rank of your website in SERPs.
Before getting into off-page SEO techniques, one needs to learn what is SEO and the types of SEO techniques. SEO is the acronym for Search Engine Optimization and is one of the techniques that is used to increase traffic to a website.
This technique decides which websites should be ranked or not. It follows some discipline to evaluate the website and give the SEO rank.
Google, Bing, and Yahoo are the names of the Search Engine Optimization that do this function. There are three important techniques to improve the position of your website in SERP; those are Technical SEO, On-page SEO, and Off-page SEO. Let's discuss them one by one!
Technical SEO
This is completely a technical part of SEO. It is on-time work that we do at the domain and hosting level. Like installing 'https' for your domain, website overall loading time, robots.txt optimization, extending domain registration length and proper customs 404 error page, etc.
On-Page SEO
It concerned all those things that we do on our website such as appropriate title, heading, description and keyword density, internal linking, content, image, etc.
It can be said that On-Page SEO means building a website that should be SEO friendly. It means that you should make your website by maintaining the discipline of SEO.
Off-Page SEO
The off-Page SEO works outside of the On-Page SEO. It will help to make your website popular on the internet. It works on Social Media Marketing, Link building and social forums, Guest posting, etc.
It will be clear to you when I will get into this matter. So, let's go! Through social media marketing and link building, you promote your website on the internet. Nowadays, you can use many off-page SEO tactics, including:
Content marketing
Brand building
Citation building
Social media and more
These tactics help to make your website users friendly and give the best idea to the users about your service in a clear way. Now, I am going to present top Off-page SEO techniques.
1. Creating quality content
Amazing quality content is always preferred as the king in Search engine Optimization. Always create sharable content that gains lots of readers and consumers. It generates more natural backlinks to your website. Research your content and write fresh quality. Content is the key point of SEO. Make sure that your content should be unique and informative.
2. Blogger outreach SEO
Work with Blogger outreach SEO to build relationships with publishers and industry influencers. It is the field of digital marketing. You should maintain the relationship to reach your goal. Blogger outreach SEO is the process that can serve you 'Landing guest posting opportunities', 'promoting new content' and 'earning new backlinks. By using this service, you can promote your website in different ways that would be visible to the users.
3. As a Guest Author
A number of quality blogs are open for guest posts from various authors. You can post your writing on a guest post service. If you are new in this field and want to make an SEO position then write an amazing research piece. Only focus on the quality of the links rather than focus on the quantity of the links. Also remembers not to post the article on the same guest blog sites.
4. Social Media engagement
This is a major technique in Off-Page SEO.
In conclusion this is a very fruitful technique that you can get the result quickly. If you want to introduce your work on social media then you can go for it. In social media, there are different websites available that can popularise your blogs, websites, and business.
It can help to engage your customers with you. You can also take help from SEO Agencies who always try to give you the best service by reaching your aim. It also allows you to grow the business and get more backlinks.
Here I give you some top social media sites-
Social Bookmarking Sites
It is one of the best social platforms to promote your website. When you bookmark your webpage or blog post on renowned social bookmarking websites, you can gain high traffic to your webpage or blog. This technique is very easy to gain high traffic. Whatever your state of the website, you always do this for your website. Here, I mention the website listing of some popular DA Bookmarks.
You can visit this website to bookmark your website there.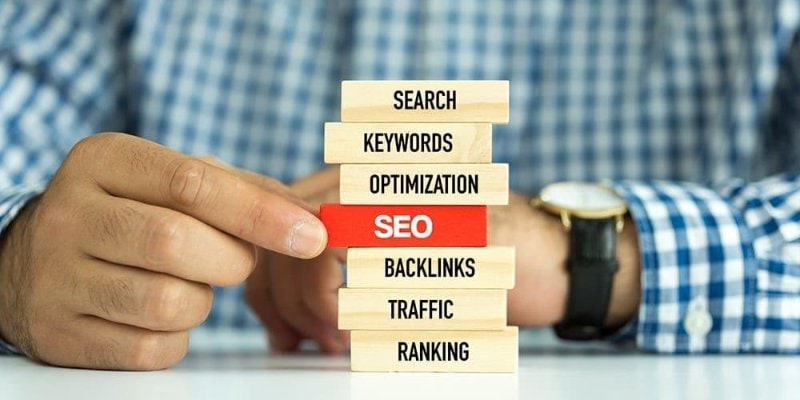 6. Backlink Strategy for SEO
Link building is a highly effective tactic to give your website the top rank in the SERPs. Third-party links can get back your website through backlinks. High backlinks can shift traffic from one outside to another outside.
What are high-quality Backlinks?
It is a backlink from other websites that have high domain authority scores. These types of links can push you up the high ranks. For this, you can follow the Backlink Strategy for SEO. such as shareable content, writing guest posts, guest post outreach, etc. These strategies have been already discussed in the above part of this article.
7. Online Advertisement
This whole process is part of Digital marketing. And, Without advertisement, marketing is impossible.
A number of social media sites are available with this feature. For example, Youtube, Facebook, Instagram, and Twitter are the most popular social sites where you can put ads about your business, content, or anything that you want to sell.
Online Advertisement can give you 4 options to put your ads. Like-
-Display Advertising.
-Video Advertising.
-Mobile Advertising.
-Native Advertising.
Conclusion
If you tried writing content but it's not getting ranked. Don't worry! You can use this strategy to get a high rank to make a better position in the SERPs. Hopefully, by now, you can extend your business with these new strategies. Are there any others you would add to this list? If so, let us know below!