Marketing on a small budget is easier than ever. There are a wide variety of exciting new methods that you can use. Best of all, these are methods that don't require a huge outlay of cash. Many of them won't require you to spend a penny. Here are 5 of the very best new low and no-budget e-commerce marketing tips.
1. Utilize Email Marketing Techniques to the Fullest
There are many ways to create first-class commerce content on a very low or even nonexistent budget. The key will be to utilize the means that you have at your disposal. One of the best tools that you can make use of will be marketing to the public via your email. This is a means that you can employ to reach thousands of people at one time.
Email is the perfect medium to use on a very low budget. You can use it to get your message across to thousands of potential customers. All you will need to do is include a few choice links and some top-quality SEO. Neither of these will cost you anything to create. The interest you generate will lead to profits.
2. Make Sure to Use Top Quality SEO
SEO is one of the best tools you can use to guarantee great results on a very low budget. It won't cost you anything to do a quick bit of research to find the best and most relevant SEO. Once you have the keywords in mind, you can spread them throughout your content. This will get you a whole new level of exposure.
The whole point of using SEO is to rank your content as high as possible in the search engine rankings. This will guarantee the maximum number of visits to your site. You can parlay these visits into an increase in your number of sales. To do so, you need to be sure to use SEO content that catches the eyes of readers.
3. Automate Your Marketing to Achieve Higher Sales
Your next major upgrade should be to make use of marketing automation. The more of your processes you can automate, the higher your level of sales will be. This is due to the fact that you want to streamline the buying process for visitors. Doing so will give them an easy way to navigate to your check-out page.
There are many reasons why people may leave items behind in their shopping carts. They may have gotten distracted or confused by your check-out process. If this is the case, you can automate the entire operation to make it faster. You can also send automatic emails to remind them of left behind items.
4. Use Live Chat for a Personal Connection
Many people prefer to give their patronage to smaller, rather than larger, businesses. This is due to their belief that a smaller business will be able to interact with them on a more personal level. You can live up to this expectation by giving your customers the chance to talk to you via live chat.
Using live chat is recommended by experts in the industry. Doing so will establish a very personal connection. You can use live chat to answer all of your customer's various questions, comments, and concerns. This can be the prelude to a long and very fruitful relationship.
5. Don't Be Afraid to Upsell Your Products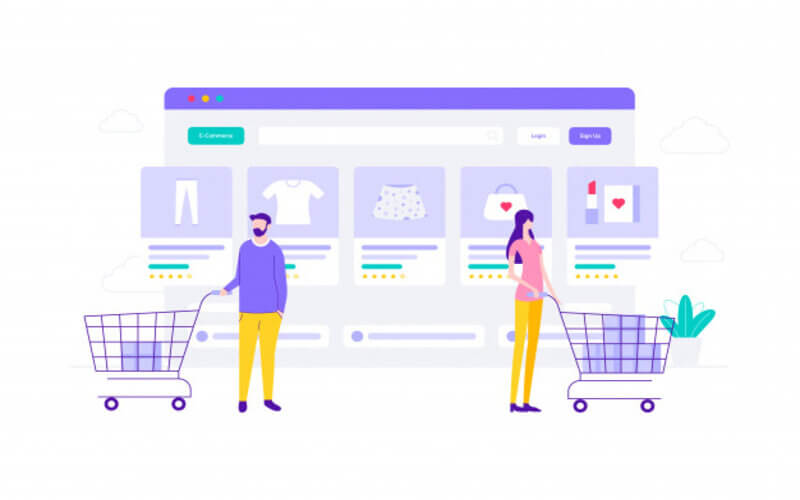 Upselling is a process that will net you excellent results if you know how to employ it. You can send an email to a past customer that shows them all kinds of products that go well with the one they bought. You can also advertise related products that compliment the ones that visitors to your site are interested in.
You Don't Need to Spend Huge on Marketing
There is no need for you to spend huge amounts of money on your marketing. This is all the more true if you are just starting out in business. Spending vast sums of cash would likely cause more harm than good. Your best bet is to make use of a series of low-budget techniques that have been shown to yield results.