Recruitment Process Outsourcing is the top buzzword. It is a revolutionary trend and a blessing for the overworked business owner who cannot handle the strenuous process of recruitment. 
Those who run a business know that recruitment is not a walk in the park. It is a meticulous process that cannot be rushed because the result of the process impacts your company. Whom you hire has a lot to do with how your business grows. The quality of your workforce reflects your business values and work ethics. Hence, there is no way you can be negligent about it. Furthermore, recruitment also means additional financial burden and work overload. These are some of the reasons why businesses are embracing RPO.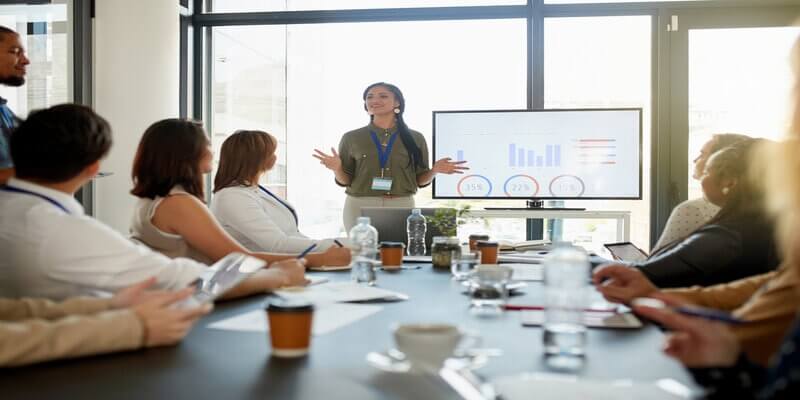 But are they taking the plunge with a full understanding of the process, its purpose, and its strategies? Do you, as a business owner, understand the fine nuances of RPO? To gain the most from partnering with RPO companies, businesses need to understand many aspects. To begin with, you need to know why you need to outsource your talent acquisition processes.
Know When To Use RPO To Your Advantage
Generally, outsourcing is not for non-essential tasks. It is a process to drive business growth and revenue. Talent acquisition is certainly not a non-essential task. Without a skilled workforce, there is no productivity, growth, or revenue. Experienced RPO providers help you reach these goals by embedding themselves as an extension of your talent acquisition team.
At the same time, as a business leader, you need to be prudent about when to outsource your hiring needs. If your in-house team has the talent you are looking for, it is wise to hand the job to them. Check your in-house assets:
Identify staff who are not burdened with work and are willing to increase their work hours.
Identify and choose underutilized staff members.
Reconstitute your existing workforce and see if they fit the job requirements. 
If your team is flexible, it is a great place to start. If not, it is smart to aid the services of your RPO partner. 
Now that you know how to assess your requirement for an RPO provider, how will you make the right choice? Finding a team that can undertake this humongous task is the trickiest part. To make a worthwhile decision, you ought to consider the following criteria.
Selection Criteria To Choose The Right RPO Provider
Outsource to a provider who is genuinely interested in your company's success and gives top priority to your requirements.
Assess your RPO provider's technical abilities and network of contact because these necessities are fundamental for a result-oriented hiring process.
Consider all your requirements- the diversity of your talent pool, budget, and the hiring location. Analyze if your RPO provider aligns with your needs. 
Signing a contract with your chosen RPO provider opens the doors to a plethora of benefits. That's because well-established RPO companies are proficient with the intricacies governing talent acquisition processes. These experts are trained in understanding your company culture, goals, and the specificity of the talent you need. They are also primed with an extensive database and cutting-edge technology to streamline the strenuous process. 
Technology And Its Revolutionary Changes In Recruitment Processing
It is amazing to know how much technology has impacted the recruitment sector. RPO providers have made a giant leap with tech-based services. Before the internet took over, RPO companies depended on advertising job listings in newspapers. The scene is a stark contrast today. 
Here are some interesting aspects that are making headlines:
Applicant Tracking Systems (ATS)
Reputed outsourcing firms can access hundreds of job postings with a click of the mouse. WIth unlimited access to superfast internet connectivity, recruiters are powered by cloud-based Applicant Tracking Systems that can :
 Reduce hiring time.
 Limit Cost Per Hire
 Sort the candidates in a specific order
 Help to import resumes between applications
 Find quality talent
 Build a repository of exclusive talents
 Simplify the scheduling of interviews
 Provide additional search options
In a nutshell, ATS is the tool that drives your talent search in the right direction. 
Video interviewing
While one-on-one interviewing is the best way to assess candidates, RPO firms have also adapted to online interviews. Video interviewing is a flexible option for the candidate and the interviewer. Long-distance candidates can be reached via Skype or Facetime at a convenient time. This option reduces unnecessary effort and the costs of arranging a direct interview.
Artificial Intelligence
Businesses within the recruitment industry are enhancing their mundane recruitment strategies with Artificial Intelligence. Experts say that this practice could alter talent acquisition processes in a highly refined manner. AI has streamlined various systems in hiring. It helps to:
Scour the internet to access talent that is otherwise challenging to find.
Rank selected candidates in an easy-to-use format with quick access.
Optimize the entire hiring process with flawless meticulousness.
Provide RPO firms a fantastic competitive edge in business.
Provide enhanced services with result-oriented strategies. 
Better strategies
Automation encourages strategic planning, which is vital for talent acquisition. It also helps measure crucial metrics that indicate if your process is on the right path. For RPO companies, technology empowers them to customize their strategies for your company.
The takeaways
Recruitment process outsourcing has evolved to be a necessity rather than a luxury or an unnecessary expenditure. Recruitment is a core business process that needs to be done well. It is the first step to creating a knowledgeable and formidable workforce that will nurture your growth. This workforce is what you need to outshine your competitors and enhance your business value. Partner with an excellent RPO firm and power your way to success.