It is not easy to compete in the online market these days. In fact, it provides you with more opportunities for broader scope than anything else, as well as many opportunities for rising growth. Not to mention that it's basically the only thing that has a reasonable chance of succeeding now that we're facing a global pandemic. Nothing good really comes easily, does it?
Nobody will know everything there is to know about the field of digital marketing or the concept of selling online. Even, as a digital entrepreneur, the responsibility is not only to create high-quality goods that satisfy consumer demand but also to keep informed of what's going on in this industry.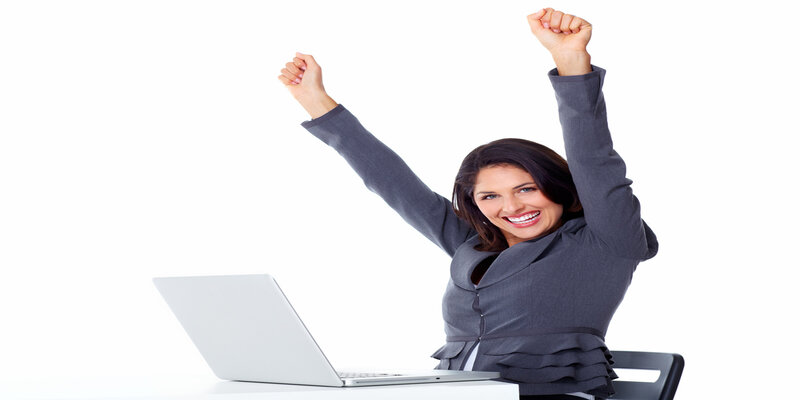 Every Entrepreneur should know about the Online Business Ideas in 2021, or you are new on the online platform and planning to establish your business online so you can follow the online business tips for beginners. 
First, decide what type of business you want to start?
The first decision to make is what type of online business to establish. As you will see down, there are many choices, and depending on the type you choose, you can have a variety of opportunities to digitize your business and make money.
Most popular online business to start
● Social media Marketing.
● Coaching and Consulting.
● Membership Website and Membership programs.
● Selling digital Marketing services
● Freelancing and Virtual Assistant work
● Affiliate Marketing
● Freelance writers like content writer or blogger
● Graphic designer
● Photographer
● Sell your own product on e-commerce
2. Choose your niche smartly
A niche is an area or role that is especially desirable for someone or something, usually because it is very unique and distinct from others. This influences the types of goods you will concentrate on, the collaborations you will accept, the content you will create, and the consumers you will want to attract. Many online companies pick a wide niche and then specialize within it.
3. Evaluate the ideas for business success.
Evaluating an idea helps determine whether or not a specific idea can be turned into a profitable online business.
The idea to evaluate the potential business success:
Google Research is to find out what is already available in terms of websites, content, and products.
Research on social media like Facebook, YouTube, Instagram Identify the type of content that is being posted on social media networks and Can you see what is missing or what can be improved?
Keyword Research You will learn how many people search for specific keywords on Google (and other search engines) each month by performing keyword research.
4. Find your competitors.
Search your competitor that is already selling products or services that are similar to what you want to sell.
Look at competitors that are already selling related goods or services that you'd like to sell.
Learn about your competitors and how much traffic they receive, which platform they use to sell their products, and how much money they spend on online advertising.
5. Identify your ideal customer.
Identify your ideal customer then you can directly query your customers and group through surveys, or you can explore your social media followers using different methods.
You will see:
1. who will visit your website
2. Who will purchase your product
3. Where they live
4. Which social network they use
6. Choose a brand name and register a domain likewise.
I.  Pick a catchy word that people will recall.
II. simple to read and authentic
III. Keep it as simple as possible.
IV. Have a keyword related to your niche
V.  Use no commas or numbers
7. Digital marketing is the main key for online business
The word "digital marketing" applies to all online marketing activities or resources.
Media your business online, whether through digital marketing, digital advertising, or internet advertisement, is a strong selling point. After all, internet use has more than reached a record high, and this transition has had a major impact on how consumers buy goods and communicate with companies.
Digital marketing is the main key to Grow Your Business Online across all available digital platforms.
The below are the elements of digital marketing:
I. Website Marketing
II. Search Engine Marketing
III. Social Media Marketing
IV. Email Marketing
V. Content Marketing
VI. Video Marketing
Building websites and applications: If you have computer skills, you can use them to create websites and apps for businesses.
SEO services: In order for websites and blogs to attract traffic, search engine optimization, or SEO, is often needed. SEO increases a website's positioning in search engine rankings and will raise brand recognition.
By providing social media services, Can you like using Facebook, Twitter, and Instagram? you can assist companies in increasing their social media footprint. Businesses want social media attention, and often owners lack the time, interest, or experience to do it themselves.
8. Take expert help on your own entrepreneurship and online business
You cannot develop an online business on your own. For that, you need to follow a few online business tips for beginners. Even if you become a professional in entrepreneurship and digital marketing, as your business expands, you would need the assistance of a passionate team.
Freelancer web designers for some form of online work on websites. experienced advisers to help you create a strategy towards your business goal. Hire one man with all digital talent for strategic planning to execution, So you will not hire multiple employees to handle multiple processes.
9. Make a content management strategy and begin publishing content.
Content can include product details sites, blogs, articles, rumors, how-to guides, ad copy, video, videos, pictures, infographics, or PDFs.
Strategic plans: Where do you want to reach, how you will deliver your content, how you will achieve your target and result
Positioning: how you will show your brand uniqueness and personality, why you are better than your competitor?
Business case: which target first you need to achieve, how content marketing makes our company get closer to its achievements
10. It is necessary to communicate with your customer for feedback.
Feedback from customers is important for Online Businesses in 2021 that every entrepreneur should know because of how you will grow your business online without a satisfied customer.
Make sure you motivate your customers to communicate with you for feedback.
Pay attention to your audience and develop your products to boost quality reviews and revenue.
Getting quality goods and providing great service will help you develop your brand.
Give priority to customer service, and quick email and social media replies are crucial for establishing brand loyalty. We want to respond to all emails from consumers and distributors within a day or less.
11. It is important to choose your strategies carefully, just as it is in your personal life.
Building a company and going through the growing pains can be challenging. To continue on the right track, focus on the most important investments and plans.
You don't have the power, money, or leverage to do it all at once when you're still small. You must be mindful about what you pursue and set attainable targets, particularly when it comes to your advertising budget. Each little victory would make the next one simpler.
Email marketing sees the most direct results of any digital marketing activity.
SEO gives popularity, you can target larger keywords and rank with them more easily.
The site is maintained on a daily basis. Keeping it new, in both layout and content, will also help you continuously optimize the site's content strategy.
12. Be flexible with the technologies
Technology is rapidly changing, and the entrepreneurs I see fall behind are those who get focused on how everything works. Just because everything works for you today does not guarantee that it will continue to work in the future.
Being adaptable to change, always willing to welcome what's next, being compatible with standard technologies.
These are some of the ways that we will keep updated with technology:
Mobile: Check that your themes are flexible and user-friendly and that your website is easy to use on mobile.
Social media: This is the way you will engage with your customer regularly and periodically.
Email marketing — Do your best to segment your clients you can write a whole article on segmentation.
13. Update your business information on all social network
Make sure that the business's information is correct and up to date.
Using the same icon and backdrop image for all networks for branding purposes. Make sure that your logo and photographs are also symbolic of your company.
Furthermore, if you frequently update your social media accounts, they can appear on the first page of search results as users search for your brand name. This is valuable because you have the power over what consumers read while doing a brand search.
14. Don't be a follower of the large group; instead, be faithful to your business.
Be real to yourself. If you've had success, there's a reason for it, and it's always the brand behind a company, so keep that in mind when you make future decisions.
When you decided to start your own enterprise, you did so because there was a gap in the industry. You will be able to express your real and authentic message to your clients if you stay true to your passion and mission.
15. Be the best at everything that you do and be optimistic about what you do.
For a few minutes, avoid the competition, the position of the business, and the minor specifics of the logistics plan.
Your objective and the aim of your brand Your goal should always be to be the best at everything you do. When you look at the big picture and question yourself how to be the best at what you do, your goals will become even simpler.
A big budget isn't always necessary to produce impressive results. However, proper planning, development, and execution can be imperative to the successful health of an online business.
It revolves around people. It is the company's workers that matter the most, and finding a team who pushes you, thinks outside the box, isn't afraid to ask questions, and most notably feels valued is a consideration that can't be measured.
Author Bio: Sunny Chawla is an MD at Clone App Development Company, helping global businesses to grow.