SEO (Search Engine Optimization) is the practice of optimizing a website to improve its visibility and ranking on search engines such as Google, Bing, and Yahoo. It helps businesses to reach their target audience through organic search results.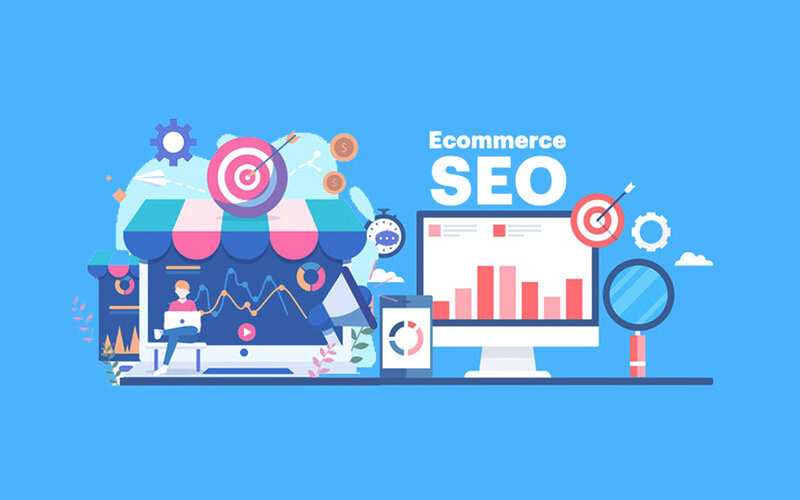 SEO involves the use of various techniques, such as keyword research, on-page optimization, content creation, and link building, to increase the quality and quantity of a website's traffic. By improving the ranking of a website, it becomes more visible and accessible to potential customers. This can result in increased brand recognition, improved credibility, and ultimately, an increase in sales and revenue.
SEO also provides valuable insights into the behaviour and preferences of a target audience. This information can be used to optimize a website and create a more user-friendly experience, which can improve user engagement and reduce bounce rates.
In conclusion, SEO is an essential component of a successful digital marketing strategy. It helps businesses to reach their target audience, increase their visibility, and drive more traffic to their website. By incorporating SEO into your marketing strategy, you can improve the online presence of your business and grow your brand.
Search engine optimization (SEO) is a crucial aspect of digital marketing and plays a significant role in helping businesses get found online by their target audience. With search engine algorithms and ranking factors constantly evolving, it's important to stay up-to-date with the latest SEO best practices. Here are the top 10 SEO tips that you should focus on in 2023 to improve your website's search engine ranking:
Focus on Keyword Research: Keyword research is the foundation of any successful SEO strategy. By understanding the keywords and phrases that your target audience is searching for, you can optimize your website content to rank higher for those terms. To start, identify the main topics related to your business and create a list of relevant keywords. Use tools such as Google Keyword Planner and SEMrush to research keyword difficulty and monthly search volume.
Optimize for Voice Search: Voice search usage is rapidly increasing, and it's important to optimize your website for it to keep up with the latest trends. When optimizing for voice search, consider the natural language and long-tail keywords that people are likely to use when searching by voice.
Prioritize Mobile Optimization: With a majority of web traffic now coming from mobile devices, having a mobile-friendly website is more important than ever. Make sure your website is responsive, has a fast loading time, and is easy to navigate on a mobile device. Google now uses mobile-first indexing, which means that your website's mobile version is the primary version that will be used to determine your search engine ranking.
Use Schema Markup: Schema markup is a type of structured data that helps search engines understand the context of your content. By adding schema markup to your website, you can provide search engines with additional information about your business, such as your address, business hours, and product offerings. This can result in a more informative display in the search results, known as a rich snippet, which can increase click-through rates and drive more traffic to your website.
Make Use of Internal Linking: Internal linking is a technique that involves linking one page on your website to another related page. This not only improves the user experience, but it also helps search engines crawl and understand your site structure. Make sure to link to the most important pages from your homepage and other relevant pages on your website.
Utilize Social Media: Social media signals can have a positive impact on your website's search engine ranking. Make sure to have a presence on major social media platforms, such as Facebook, Twitter, and Instagram, and actively engage with your audience by sharing relevant content and responding to comments.
Publish High-Quality Content: High-quality, relevant, and engaging content is crucial for attracting links and improving your search engine ranking. Make sure to regularly publish new content on your website, covering topics that are relevant to your target audience and industry. Aim to create in-depth, informative content that provides value to your audience and is worth sharing.
Improve Website Speed: A fast-loading website is essential for both user experience and search engine optimization. Use tools such as GTmetrix and Google PageSpeed Insights to analyze your website's speed and identify areas for improvement. Consider optimizing images, minifying CSS and JavaScript files, and using a fast hosting provider to improve your website's speed.
Focus on Local SEO: If your business serves a local market, optimizing for local search can help you get found by potential customers. Make sure to claim your Google My Business listing, and make sure that your business information.
List your business on a local directory or local business listing – One important SEO technique is local SEO. Local SEO is the practice of optimizing a website to rank for local search terms, such as "restaurant near me" or "coffee shop in [city name]". It involves optimizing your website for Google My Business listing, which includes information such as your business name, address, phone number, and hours of operation. Additionally, you should also use local keywords in your website content and meta tags, and secure local citations and backlinks from other relevant websites in your area.
By optimizing your website for local search terms, you can increase its visibility to potential customers who are searching for businesses in your area. This can lead to increased foot traffic, phone calls, and ultimately, sales. Local SEO is especially important for small businesses and local brick-and-mortar stores, as it can help them to compete against larger, more established businesses.