We are living in the information age where "content is the king." Content is the bunch of information that drives the communication media. It includes texts, sounds, images, graphics, videos and any other communicative medium one can think of. Content is the basis of all marketing campaigns. Hence, any organization with a clear-cut vision has a solid content marketing strategy in place.
Out of all the different forms of content, videos have assumed prominence in recent times. People are being bombarded with different forms of content day in and day out. Considering the fact that more and more people around the world are now suffering from attention deficit due to over-indulgence in technology and over-exposure to social media, it is only natural that video content is going to assume increasingly greater significance in the coming years. A video is such a powerful form of content that it can instantly connect to the target audience and communicate the brand message within a few seconds, which all other forms of content could take hours to convey. Needless to say, Individual content creators, as well as organizations, have identified this massive potential in videos.
And, YouTube, being the largest free video-sharing platform on the internet, where registered users can upload video content easily and share with a large audience, has suddenly become the center of attention or the point of focus among content marketers. As per data, YouTube has over 2.6 billion active users worldwide which is second only to Facebook and is growing by millions every year. Considering the ever-growing popularity of the platform, it is only natural that content marketing agencies and organizations across the world are using YouTube for their brand promotion.
Why Youtube SEO is important for your business?
Now, it's a no-brainer. YouTube is a social media and search engine combined. Like any other search engine, it also has a powerful algorithm and robots that index new content. The only difference between Google and YouTube is that the latter uses bots to search video contents which are already uploaded to its database. Every day, hundreds and thousands of videos are being uploaded making it increasingly difficult to discover them organically. And that is where the need for optimization of the video content arises. SEO or Search Engine Optimisation, which is a very important strategy to get any content ranked prominently on a search engine like Google, thus, becomes an important tool to rank video content on YouTube as well. So, if you are a coach, video influencer, educational institution or a content marketer, or any business that needs to market video content to effectively communicate the brand message, YouTube SEO can help you get your content ranked prominently on YouTube and get your message delivered to the target audience.
If you are anywhere in Asia, you can take help from SEO specialists in India or any SEO expert in Delhi to get your videos optimized. Or else, you can follow the step-by-step SEO tips and guidelines provided in the following section.
SEO Tips for Youtube:
As explained above, YouTube runs on a powerful algorithm that helps video content to be pulled out of the database and presented to the searcher making sure that the searcher's intent matches with the final search results. The following tips would help in closing the gap between intent and produced results and would ensure that the content is presented to as vast an audience as possible.
Identify the Focus Keyword:
Did you know that YouTube is the 2nd most popular search engine right after Google? Combine the number of searches received by Bing, Yahoo, AOL and Ask.com per month. YouTube receives far more searches than that month after month. Considering this enormous potential, it is imperative that you concentrate first on identifying a focus or target keyword for your video content. If you don't know how to do that, just think about a short tail keyword based on the subject your video focuses on or the sector or industry your business operates in. Type that keyword on the YouTube search bar. For example, if your video is about cooking, type "Recipe for" on the search bar. YouTube would start showing auto suggestions as soon as you type those two words. Suppose your video is about cooking pancakes. Note down the topmost keyword YouTube is suggesting related to cooking pancakes. If it is "Best Recipe for Pancakes," note it on a piece of paper. Then note down all the other auto-suggestions made by YouTube. Now click on search. Analyze the top five results shown by YouTube. Check their titles. Do the keywords noted down by you feature in those titles? Do minor modifications on those keywords if needed and select the best among them as your focus keyword.
Since YouTube is currently owned by Google, You can also use Ahrefs and other prominent keyword research tools to search the relevant keywords. SEO specialists in Bangalore can help you identify the right keyphrases for your video content after conducting proper keyword research.
Use Focus keywords in the video file name & video title:
Unlike text-based content, search engine bots can't read media files such as images and videos. They identify media files based on the attached text information. That's why "Alt Text" is so important for images and file name is so crucial for videos. Similarly, YouTube robots can't find out what's inside the video content you have uploaded. It would index the video content primarily on the basis of the file name you have chosen. Therefore, it is important to use the focus keyword in the file name of the video so that YouTube understands what this video is all about.
The same goes for the video title. Don't just stuff the video title with all the keywords you have noted down. Include the focus keyword in the video title in a way that it is readable. Keep the title short.
Optimize Video Description:
First, get the facts right. A considerable amount of research on YouTube SEO has not found any correlation between SEO-optimized video descriptions and the high ranking of the video based on one or more keywords used in those descriptions. Though it does not harm if you write an SEO-optimized video description with keywords included in it, but the best such a description can achieve is to get your video content to appear in the suggested videos sidebar. Now, if that is how you source viewers for your video content, then it's fine. Otherwise, a short description with the focus keyword in the visible first few lines is enough. Include the important links or call to action in those first few lines.
Use Keywords in Tags:
Use both short-tail and long-tail keywords in the tags. Make sure that the keywords used in tags are relevant to the content and context of your video. As discussed before, since YouTube understands a video and its content by keywords and titles, therefore, putting relevant keywords in tags can help YouTube index your video correctly and put it in the same category as other similar videos. Display of your content in the suggested videos list can significantly help you increase the chances of reaching more people and your video being watched by the right audience.
Put your Video in the right Category:
Talking about the category, make sure that you put your video in the right one. List all the businesses and content creators who are creating the same kind of content as you. Find out which category they have put their videos in. Analyze which category best describes your niche and which category produces maximum views for the kind of content you create. You can accomplish all of these by simple competitor analysis. An SEO expert in Noida can help you do that very easily.
Upload Thumbnail to Attract Viewers:
A thumbnail is like a sticker or a product label on your video content. A custom-made thumbnail tells viewers what your video content is all about and attracts them toward it. Using focus keywords on titles and tags can put your video on the front page or in the suggested videos sidebar, but they can't guarantee that the viewers would click on it. A creative custom-made thumbnail not only ensures that more and more viewers click and view your video content, but it also signals to YouTube that your video content is relevant and high on-demand. This automatically makes Youtube pull your video during searches and suggest it to prospective viewers. Before uploading the thumbnail, make sure that you verify your YouTube user account and maintain the minimum picture resolution prescribed by Youtube.
Add subtitles to your video:
As per the latest research, YouTube provides localized services in more than a hundred countries, and its algorithm is so advanced that it adapts to 80 different local languages, automatically presenting more local content to the viewers on its front page than content from other countries. And the majority of the video content uploaded on YouTube is not in English. In fact, more than two-thirds of the videos published are in other languages. However, research shows that videos published in other languages receive less viewership than videos published in English. Therefore, adding an English subtitle to the video is very important. A separate SRT file can be added and auto-synced with the video during the file uploading process to help more people understand your content.
Add Cards and End Screens:
Google values relevance and user experience more than anything else. SEO may be the favourite among content marketers, but for Google and YouTube, SEO simply doesn't exist. Providing viewers with a seamless viewing experience is of utmost importance to the premium search engines. And features like Cards and End Screens in YouTube enhance this user experience. YouTube offers six types of cards and allows you to use five of them on a single video content. The Video or playlist card attracts the viewer's attention to other videos related to the present content. Link cards allow the content creators to add links to their landing pages or websites to the video content. These cards offer a whole lot of choices to the viewers who can choose whether they would continue consuming the content or click on the link provided by the content creator to watch another video. Similarly, YouTube is continuously upgrading the End Screens and changing the templates to provide more visually detailed information about other videos produced by the same content creator to the viewers. Options like these lead to increased viewer satisfaction.
How to Rank on YouTube?
Finally, the big question. While religiously following all the YouTube SEO tips provided above, can increase your chances of getting more viewership for your video content, an in-depth understanding of the YouTube algorithm can certainly help you rank prominently in the search engine in the long term. Though Google doesn't believe in sharing its secrets with anyone, certain key conclusions and takeaways have been derived after years of observations. As per those observations, a video ranks prominently on YouTube if
· Viewers click on your video after seeing the thumbnail in the suggested videos sidebar
· Viewers find your video relevant and spend time watching it
· Viewers engage with your content either by pressing the like button, commenting in the comments box or subscribing to your channel.
· Viewers re-watch or share your video
· Viewers watch your videos every time YouTube recommends them
If you take lessons from these observations, make efforts to create great content that can enhance customer experience and follow all the above-mentioned tips, there is a high possibility that your video content would appear in the search results and rank prominently on YouTube.
However, there are SEO experts who follow all these rules and can make your videos rank on YouTube. If you are in India, you can contact any Bharat Negi to help you out.
Summary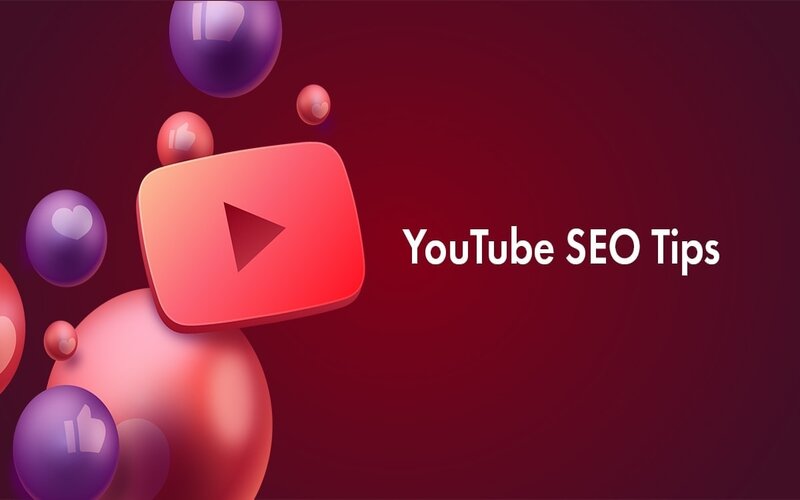 Article Name
Best SEO Tips for Youtube
Description
YouTube is a social media and search engine combined. Like any other search engine, it also has a powerful algorithm and robots that index new content
Author
Publisher Name
Publisher Logo